Hawaiian Floral Crown Making
Create your own floral crown in our 1 hour workshop!
with flowers and green
all flowers and green are grown on this island
Surrounded by colorful tropical plants,
you can feel the connection to the earth and its nature.
Relaxing and refreshing activity available in rain and sunny!
All materials are included.


Next you will meet with one of our instructor
Fresh florals and greens for crown making are prepared, just for you.
Learn the way to create your own floral crown in traditional Hawaiian 'wili' technique.
Relaxing moments surrounded by vibrant plants of Hawai'i. Great memory to keep with your family and close friends!
Take photos freely on your own and with your friends in tropical forest nearby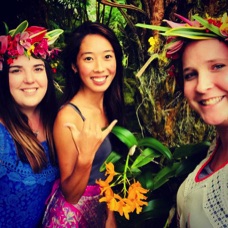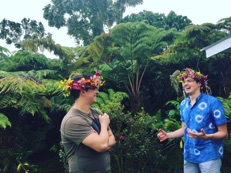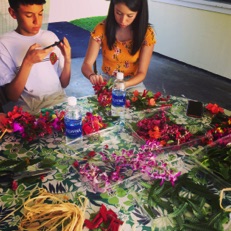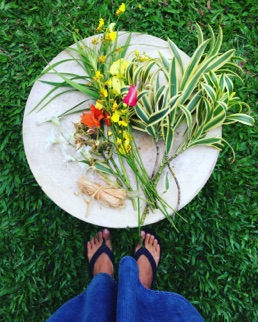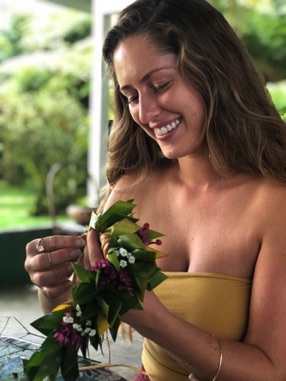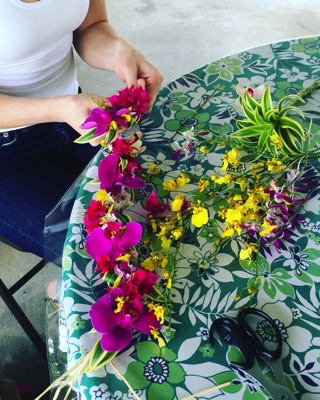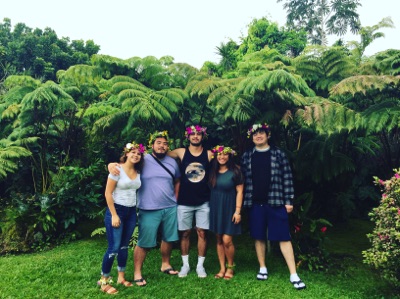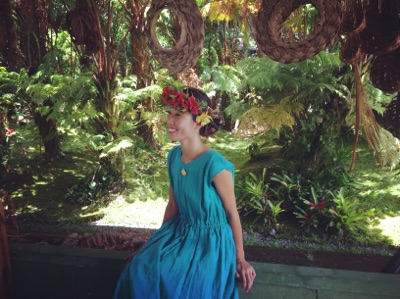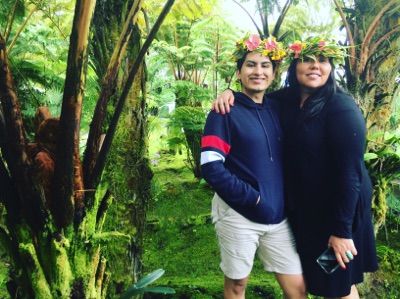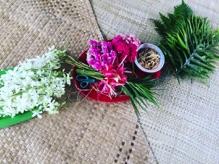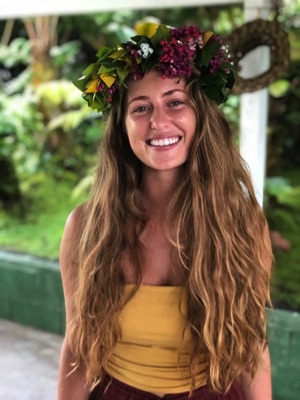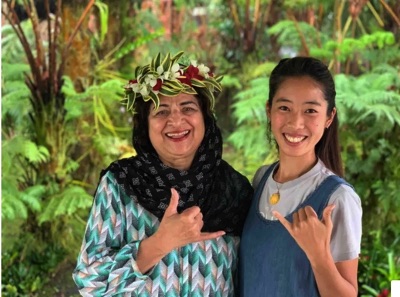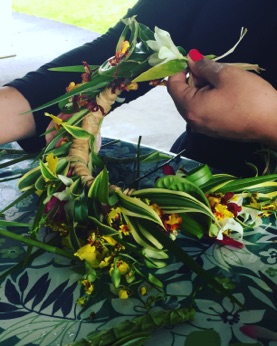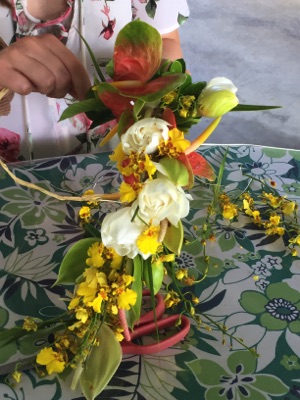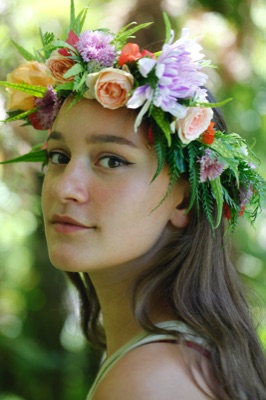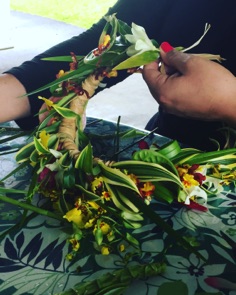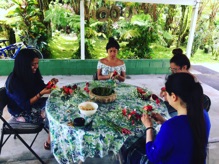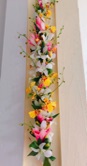 Please free to take a walk inside the garden.
There are many kinds of tropical fruits
such as mango, papaya, banana, orange, guava,etc.
There are flowers such as orchids, ginger, heliconia, bougainvillea, and so on.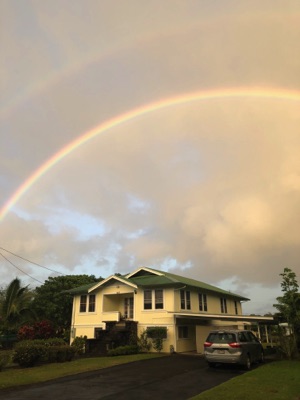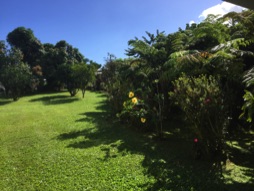 Welcome to our location.
This is a Bed & Breakfast located in the center of Hilo
with beautiful garden
All the classes are held outside space with a roof. 
Please park your car in the open space in front of the house and come inside the garden. 
there might be previouse class going on so please wait few moment till the class finishes
Our instructor will assist you to prepare for the lesson.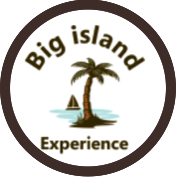 Time: 12pm - 1pm
Open 7 days a week
Age 12 or older
Price: $ 45 per person
This Includes – all materials and equipment, bottled water, parking fee Bring your own (optional) : camera, container/bag to bring back home